Yo! Matty Faz here, writing today about some old dogs performing old tricks. Spotting regression candidates (players predicted to drop off in scoring output) is just as vital as nailing those breakout players – after all, it's the price you pay for a guy on draft day that really counts. So whether it be for reasons relating to age, injury, list alterations or other, each season there is a group of players that will begin to decline in scoring output. Some are easy to spot, some take us by surprise. Then there is the group that appear as though they should begin their descent into fantasy irrelevance, but in spite of their age/injury profile etc., defy our predictions and in doing so, become draft day steals.
Here are a few players from the 2021 season that exemplify what I speak of here:
Dan Rich – beat his previous highest average by 10 points! A 98 scoring defender that you got at a bargain on draft day, no doubt.
Dyson Heppell – "he's past it and is far too injury prone"… yeah, okay, the guy averaged 94 and picked up defender status early enough for it to really count… late-round gold.
Dayne Zorko – his 108 average was the second highest of his career… at age 32!
Ben Cunnington – only played the 3 games in 2020, but managed 15 last season where his 99 average was the best of his career. Here's hoping we see Cunners take to the field again.
Isaac Smith – the 93 average at his new club was his best since 2015 where he averaged 96, and he did it at the ripe age of 32.
Catching my drift here? Let's assume you are and look ahead at some players who I think will simply keep on keeping on in 2022.
TRAVIS BOAK
Age: 33
Last 3 Seasons' Avg: 97, 83/104 (corona-ball), 105
Predicted 2022 Avg: 95+
Boak underwent somewhat of an unprecedented fantasy renaissance in 2019, averaging 105 and smashing his previous season's average by 18 points. He backed it up during the corona-ball year but took a slight step back last season as we saw younger guys like Wines, Drew and Amon improve their ball-winning capabilities. With that said, there are still numerous reasons to suggest that Boak should maintain his M3-4 type scoring in 2022:
Port's midfield won't see much change. Yes, younger guys like Rozee, Butters and Drew will see more time in the middle, but these guys require the direction of a genuine midfield specialist.
Boak has played 20 or more games every year since 2010 (excluding 2012 and 2020, where he played 18 & 17 games respectively). He's a bonafide professional and that is highlighted by his physical maintenance.
Port will be contenders in 2022, which usually results in plenty of ball to be shared.
Boak is not the sexiest name, in any respect (apologies to the Boak family here). Add to that a slight dip in scoring last season and a birthday in the 80s, and I see Boak sliding in drafts this season.
STEELE SIDEBOTTOM
Age: 31
Last 3 Seasons' Avg: 88, 91/114 (corona-ball), 99
Predicted 2022 Avg: 90-95
Last season saw Sidey's first genuine dip in scoring output, averaging less than 90 for the first time since 2011. In saying that, a forward eligible player averaging 88 and playing 21 games (despite having a disrupted preseason and what seemed like season-long niggles) is still a valuable asset, especially amongst the current climate of fantasy forwards. As a matter of fact, he comes into 2022 as the 3rd highest averaging forward. Reasons to not sleep on Sidey are as follows:
Collingwood were bad – 17th on the ladder bad – and faced issues both on and off-field. Surely they are better this year – with a new coach comes club reinvigoration, although McCrae's gameplan is a preseason must-watch for our historically fantasy-feasting Pies.
Sidey has played in 20 or more games a season (excluding 2020, 2015 and 2014) since his rookie year and hasn't averaged below 80 in that span.
There aren't any obvious concerns regarding internal competition. De Goey is a question mark, but we saw them coexist as scorers late last season anyway. Pendlebury seems as if he is starting to labour. Lipinksi is one to watch, but he's shown proficiency as a forward swinger and the rest of the Pies mids are either babies or Taylor Adams.
Sidey didn't meet his scoring expectations last year as a late first/early second round type of pick and I get the sense that the stench of his unprecedented scoring dip still lingers. This may mean he'll slide in drafts and I'll be looking to take advantage of this in 2022.
SHANNON HURN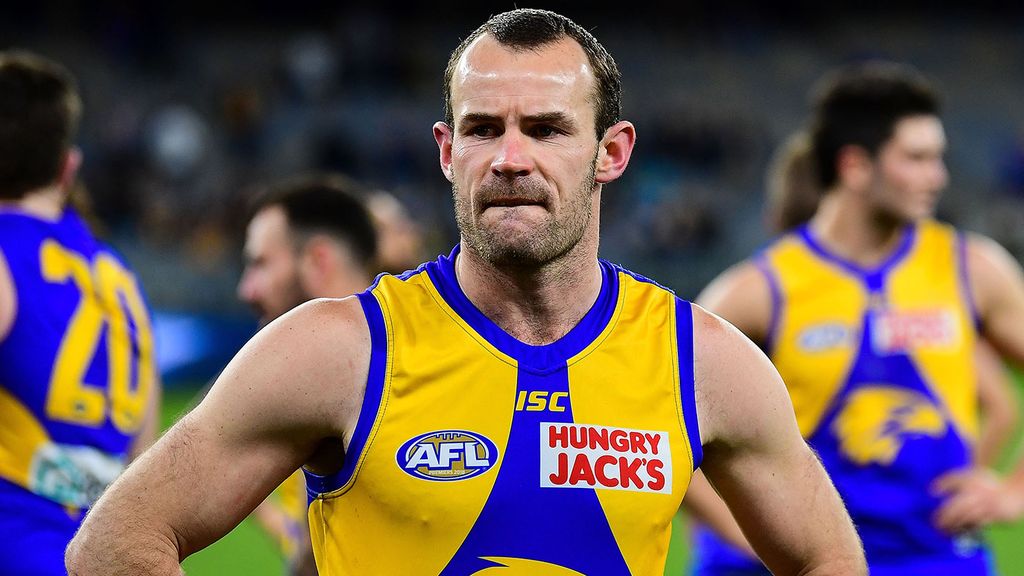 Age: 34
Last 3 Seasons' Avg: 88, 65/81 (corona-ball), 91
Predicted 2022 Avg: 85
Hurn features as the riskiest pick in this article, mainly due to a steady increase in missed games since 2018. However, in the last 4 seasons, he has averaged over 87 (discounting corona-ball) and thanks to almost the kick-in rule alone, there is room for Hurn to maintain relevance as a fantasy defender in 2022. Here are some reasons to not fade the Eagles' general in defence:
As previously stated, Hurn is a 'play on from kick-ins' specialist and if fit, should have a near-monopoly on this role.
There aren't many 'go to' guys coming out of the West Coast backline. Brad Shepard has retired. Will they play Witherden more regularly? Maybe. And the likes of Duggan, Cole, Rotham, McGovern and so on aren't exactly weaponised distributors who demand having the ball in their hands frequently.
The injury risk for Hurn is real, missing 7 games last season and 6 the season prior. But this is why you're going to get Hurn on the cheap come draft day. And let's face it, injuries can occur at any time, to any player, under countless circumstances. So if a player has a seamless preseason in terms of fitness, I tend to not give much weight to 'injury prone' labels, particularly if I can get said injury prone players at a discount because of it.
SCOTT PENDLEBURY
Age: 34
Last 3 Seasons' Avg: 84, 84/105 (corona-ball), 103
Predicted 2022 Avg: 95-100
If I was to have written this article each pre-season for the last 3 or 4 years, Pendles would have featured in every edition. Even in his 30s, Pendles has perpetuated his fantasy relevance with veritable professionalism and has been a draft day bargain because of it. In saying that, Pendles showed his first signs of slowing down in an injury impacted 2021 season, resulting in role changes and a significant dip in average compared to his last 13 seasons. But here's why we shouldn't be fearful of selecting Pendles in 2022:
an injury forced Pendles into a boggy forward role that saw him score 78, 73, 43 and 50 from rounds 8 to 11. From rounds 12 to 16, he returned a 115 average.. 115!!! Now that's a goddamn bounce back.
The Dependlebury nickname exists for a reason, as from 2010 to 2020, Pendles only missed 14 games. No, we can't ignore the 7 games missed in the last 2 seasons, nor can we ignore the setback he had concerning his foot last December (reports say it won't affect his preseason), but you just know he's the kind of player that will do whatever it takes to be the fittest he can be and I believe in his dedication and subsequent reliability wholeheartedly.
Ball winners are ball winners until their body doesn't allow for it anymore and Pendlebury's scoring history across the past decade and beyond speaks for itself. Matty Boyd, Gary Ablett, Joel Selwood – all players of a scoring ilk that Pendlebury belongs to, and with sports science being at the level it's at these days, 34 is the new 30 to a guy who hasn't had a notable injury history.
The Pies' list changes didn't result in any threats regarding internal competition. It's Adams, (maybe) De Goey, a versatile Sidebottom and kids. Pendles will get his, don't you worry.
There have been multiple reports stating that Pendles may see some time in defence this year. If this is true, his scoring may not be as high, but give me that 95-100 scoring defender eligibly any day of the week!
Recency bias is a powerful force in fantasy; a most recent average of 84, a recent history of injury concern, and a not-so-recent birth certificate printed in the 80s, all lead me to believe that drafters will feel trepidation in drafting Pendles this season. I neglected to mention his score of 23 in Round 23 – factoring that with his 4 weeks in a grimey forward role and I won't feel such trepidation over his most recent 84 average come draft day.
So there you go – 4 players to not let slip too far on draft day, despite the inherent risk that drafting these blokes carry. If you can think of any more players in this class, share your thoughts in the comments or get me on twitter: @lionelhutz4prez
Until next time, fantasy f(r)iends!