Heya, gang! Matty Faz here, taking a look at some of the guys who have lost their 2021 dual position eligibility, but not their fantasy relevance. I refer to the players we loved drafting as forwards and defenders last year who simply did not play as forwards or defenders. Sure, they may only be midfield or ruck eligible for 2022, but that doesn't mean they should be faded come draft day. Let's get into it.
RORY LAIRD
DPP Lost: Defender – now mid only
2021 Avg: 111.7
2022 Predicted Avg: 110+
Draft Status: Tier 1 Midfielder (late R1/early R2 pick)
2021 was the first year that Laird played purely as a midfielder, and boy did his scoring reflect it. In a shallow Crows midfield, Laird saw his average increase to 111.7; the highest of his career. For me, his role and scoring output will not change in 2022 and here's why I'll be basically reaching for this guy in all of my drafts, regardless of format:
He's a veritable ball-magnet. He feasted as a defender and when freed up as a midfielder, feasted even more. His basement (1 score under 90 last year) will rarely hurt you and his ceiling (6 scores of 120 or more) will win you games. He's a captaincy option for your fantasy teams.
Adelaide's midfield setup won't change much, if at all. Even if the idea of Matty Crouch materialises and actually plays games this year, Laird will still get all of his as the Crows' number one ball winner.
There is a lack of internal competition for Laird: Sloane isn't the ball winner he once was. Dawson will be on the wings. Who knows what kind of output Crouch's body will allow for and the rest of the Crows' mids are developing youngsters.
Laird won't be tagged. He's not typically 'damaging' by foot and the Crows are set for another season well south of the top 8 – teams won't bother with defensive roles against them.
PATRICK DANGERFIELD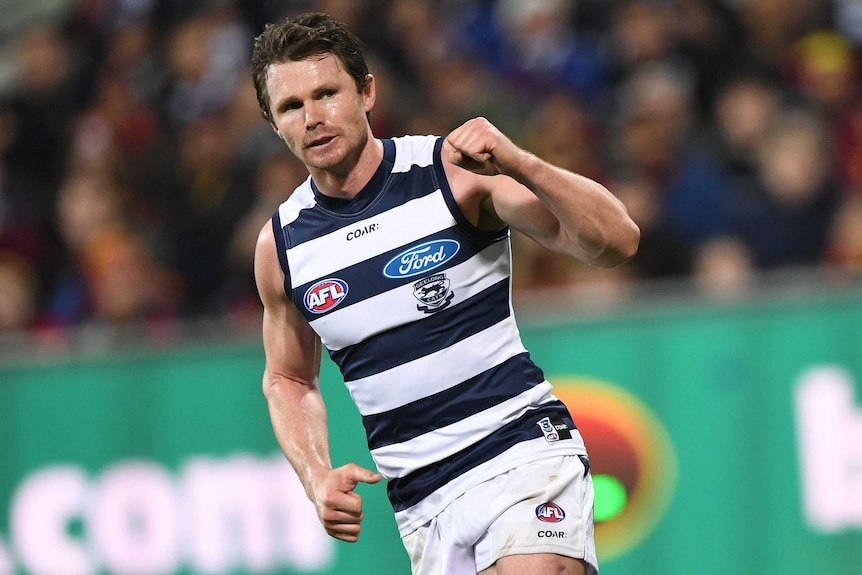 DPP Lost: Forward – now mid only
2021 Avg: 86.8
2022 Predicted Avg: 100+
Draft Status: Tier 3 Midfielder (late R3/early R4 pick)
Dangerfield was a top 3 draft pick in most drafts as a forward last season. He got injured early on and played only 13 games, with scoring averages in both formats being the lowest he'd had in years. As a midfield only eligible player in 2022, I smell a strong bounce back for the Cats' powerhouse, and here's why:
Before last season, Dangerfield rarely missed games, missing only 6 games in 10 seasons (2011 to 2020). Yes he will be 32 this season, but Danger is a noted professional and barring any freak accidents, should be fit and reliable in 2022.
His scoring in 2021 could easily be deemed anomalous, especially in AF formats where he was 16 points down on his lowest average (102 in the corona-ball year) since 2015. Injury played a role in this and if the preseason is bruise-free for Danger, I believe in his scoring bounce-back.
There were no list changes that will impede Danger's scoring.
Internal competition won't be an issue for Danger: Selwood is turning 34. Menegola and Smith will run the wings and there aren't any obvious breakout candidates coming for Danger's share of the ball.
ROWAN MARSHALL
DPP Lost: Forward – now ruck only
2021 Avg: 89.7
2022 Predicted Avg: 90+
Draft Status: Tier 2 Ruck (late R3/early R4 pick)
Foot injuries had RoMarsh missing significant chunks of season 2021 (9 games in total). Despite these setbacks, as well as the lingering presence of Paddy Ryder, he still managed a serviceable scoring average. Here's why I like the Marshall this season:
He recently turned 26, AKA prime-time for a big man's output and I don't think we have seen Marshall's ceiling yet. Here's hoping he has an uninterrupted preseason.
Ryder missed 9 games last year, with Marshall averaging 104 in his absence. Ryder turns 34 this year and if he misses games, we have a tier 1 ruckman capable of averaging 110 in RoMarsh. Even with Ryder in the team and subsequent time up forward, I believe Marshall will be useful. He averaged 78 in 7 games with Ryder last year, just FYI.
Following on from what I just said regarding a forward role, RoMarsh could well regain his forward eligibility this season. I still believe he can average 80-85 playing forward but who's to say Ryder won't play more forward to allow for Marshall's development in the ruck?
CALLUM MILLS
DPP Lost: Defender – now mid only
2021 Avg: 110
2022 Predicted Avg: 110+
Draft Status: Tier 1 Mid (late R1/early R2 pick)
You could honestly take much of what I wrote about Rory Laird and transpose it directly into this segment. Mills' output skyrocketed last year, as he transitioned from defender to pure midfielder, where he finally realised the fantasy potential he's teased for so many years prior. Here's why we are reaching for Mills as a mid only in 2022:
A dearth of internal competition: JPK is on the decline. Luke Parker will do Luke Parker. There aren't any youngsters ostensibly on the rise and no one has come into the Swans' 22 to eat into Mills' midfield role.
He is the future of their midfield core (65% CBA in 2021) and it would take extraordinary circumstances to see him playing in any other position nowadays.
Even when he gets less than 30 disposals, he can still ton up. He builds his scores in all of the ways we like to see; marks and tackles. For example, he scored a 101 on the Giants last year from only 20 disposals (5 marks and 9 tackles). He even has room to go bigger this year if he can shift his current kick to handball ratio in the right direction.
CAM LOVES HIM!
JYE CALDWELL
DPP Lost: Forward – now mid only
2021 Avg: 76.5
2022 Predicted Avg: 80-90
Draft Status: Tier 6 Mid (later round grab)
Caldwell had some hype last preseason, as he joined the Bombers after leaving GWS; a team where he simply coudln't find opportunity. His ball winning chops as a junior, coupled with some forward status meant he was being drafted in the single digit rounds in 2021, but injury woes saw him play in only rounds 1, 2 and Essendon's elimination final. I like him as a later round pick for your m5-7 slot and here's why:
He tonned up amongst a full strength Bombers midfield in round 1 last season and scored a 49 in just 42% game time during the game he got injured in round 2. His scoring potential is evident.
Yes, Essendon's midfield is deep, but I don't see him rotating forward as that role appears bound for the likes of Langford, Lunchmeat and Stringer.
He'll never get tagged – Merret, Parish, McGrath and Shiel will all be targeted ahead of Caldwell (these guys are also his primary competition for ball, just FYI).
Essendon play a fantasy friendly style of footy and I believe there is room for all of their ball winners to have draft relevance.
DAYNE ZORKO
DPP Lost: Forward – now mid only
2021 Avg: 108.9
2022 Predicted Avg: 95-100
Draft Status: Tier 4 Mid (rounds 4-5 pick)
Coming off the second highest scoring season over his 10 year career, the Magician showed no signs of slowing as a 107 forward/mid last year. It wouldn't be farfetched to say that Zorko probably featured in a lot of 2021 premiership draft teams. He loses his valuable forward eligibility this year, but that doesn't mean we sleep on Zorko in drafts – here's why:
Quite simply, Zorko is a bonafide ball-winner. Over his 10 year career, he has only ever dipped below a 90 average twice and he's done this in whatever role he plays.
He's durable. Since 2013, Zorko has only missed 7 games. That's 7 games missed in 9 years! Even at his age, I trust his body
With the rise of youngsters like Rayner and Berry, we could see Zorko spend more time rotating forward. It might cause a minor dip in his scoring, but it might also mean he regains his forward status. Contrary to some, I will bump a guy up my draft order if I believe there is a chance to gain DPP. I have had success here with Heppell, Higgins and Ablett in recent seasons.
HARRY SCHOENBERG
DPP Lost: Forward – now mid only
2021 Avg: 69 (giggity!)
2022 Predicted Avg: 90
Draft Status: Tier 5 Mid (later round grab)
Harry's name entered the fantasy discourse last season as a forward eligible player who was rotating mostly through the midfield (especially towards season's end). Here's why you shouldn't leave the Crows youngster on the wire as a mid only in 2022:
The Crows will be looking to develop their young midfield and Harry is a prime candidate to see a more prolonged role in the guts this season.
I forecast a lack of internal competition for Harry; Yes, Laird will feast, but Rory is Sloane down (hehe). The spectre, Matt Crouch, may never materialise on a footy field again and aside from Ben Keays, there aren't any other names I see ahead of Harry that demand a larger midfield role.
Last year was Harry's second season and in that season, he had 5 scores of 90 (2 over 100). Coming into his third season, we could see that big breakout that has been typified in the footy community.
Alrighty then, there are your 'DPP free no worries for me' guys of the 2022 season. I'd love to know if yáll are on the same page as me here, so leave a comment or let me know what you think on Twitter: @lionelhutz4prez
Keep it real, dawgs.